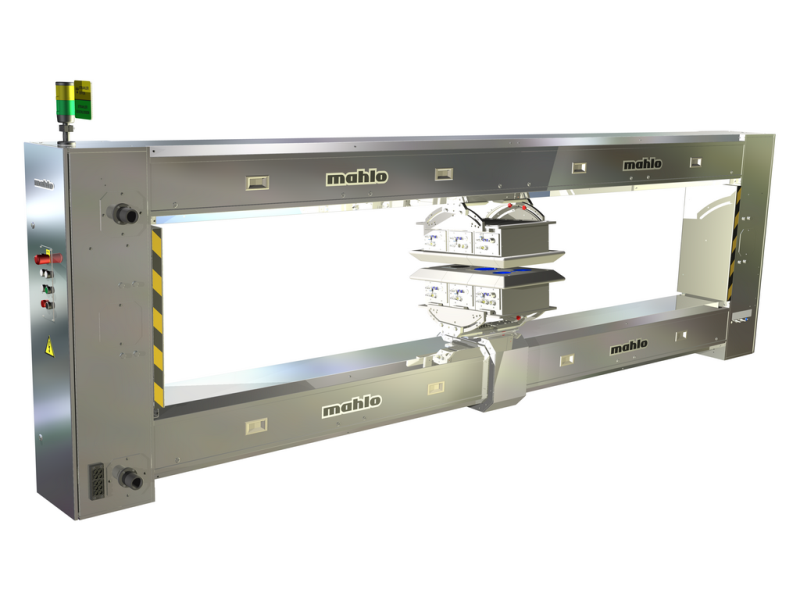 New double-sided scanning frames with low maintenance and cost of ownership
Panther Systems sells new dry-end and wet-end scanners for paper machines from Mahlo, the premier manufacturer of industrial scanners and sensors. Yes, we even accept trades.
Mahlo's Qualiscan PaperPro is a reliable and cost effective new scanning platform with the most advanced sensor technology for continuous only measurement in pulp and paper mills. These scanners are the sum 25 years of inline scanning experience. This scanning platform delivers high-precision measurements on paper, board and pulp webs. Mahlo Qualiscan scanners combine the highest German engineering standards and aiming for unparalleled performance with minimal cost of ownership. Superior components ensure long life in the most demanding conditions.