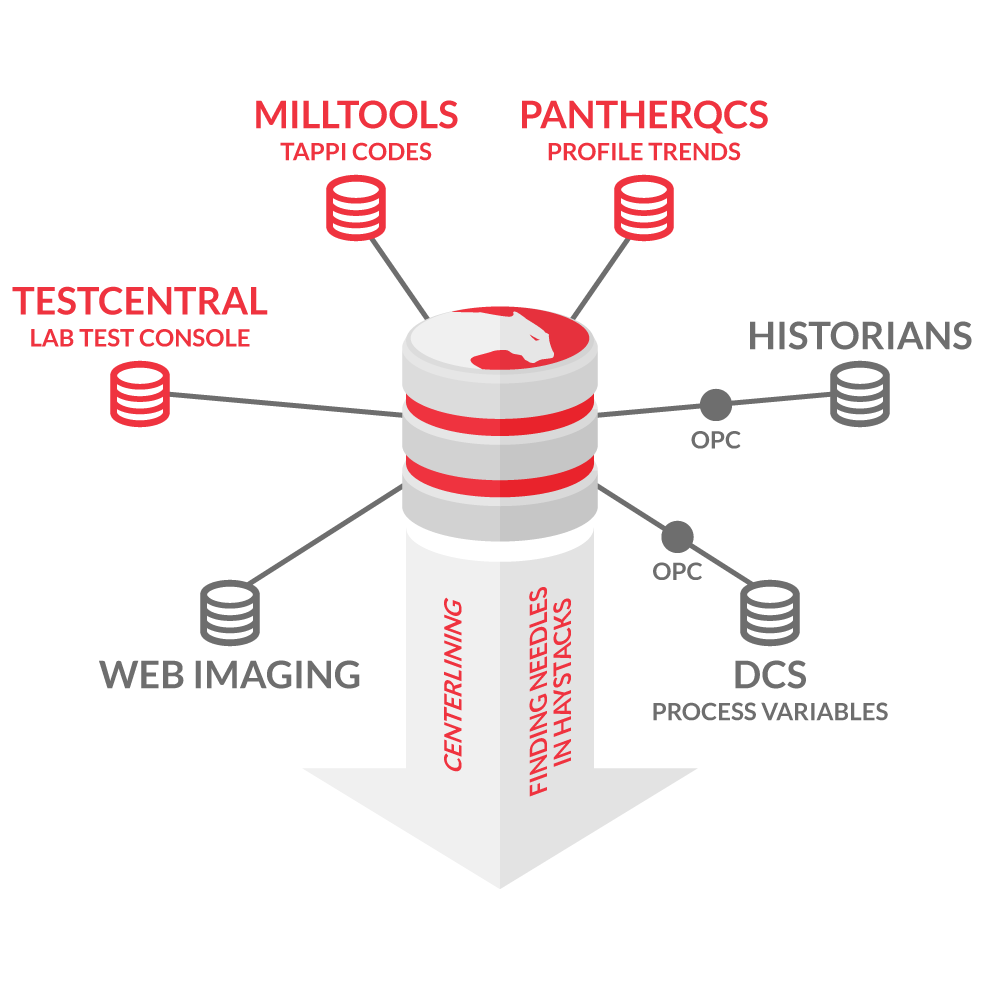 Capture and plot trend data from multiple sources in ways you never imagined possible with ProcessAnalyzer
ProcessAnalyzer is an unparalleled software tool, used by managers, engineers, technicians and operators to quickly determine cause and effect of production quality issues. Evaluate machine performance for quality and process problems affecting mill operation and efficiency.
Capture data from sources such as continuous process variables, scanner quality profiles, discrete lab test data and events which occur at different times during production. Plot the data graphically on a contiguous timeline.
Not only will you be able to center-line conditions for making the highest quality product most efficiently, but ProcessAnalyzer makes finding elusive problems finally solvable. Request a demo below or dig deeper: